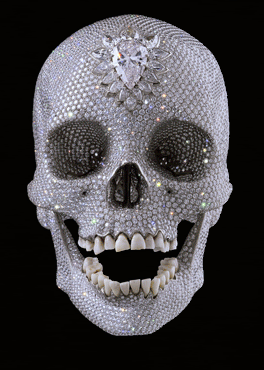 ... no, this is neither about

Thackeray's novel

nor any kind of print magazine, I'm still referring to the vanity motif in art - more importantly so:

THE SKULL

.

For this contribution to the weekly

DOPPELGANGERS

section I chose to, uhm,

"juxtapose" three skulls

- two of them by artists, one a design object created for the purpose of shop decoration. Amazing to see how boundaries between art, design, fashion and interior decoration become blurred where it comes to using skulls and bones...